The Best Low Interest Credit Card of 2017
We've researched six of the top low APR credit cards, scored them based on five categories and have chosen a winner for the Best Low Interest Card of 2017.

For some consumers, that number could mean the chance to escape a high-interest balance. For others, it's the chance to buy holiday presents with a credit card and not have to pay interest for a long time.
Either way, the advent of the 0% intro APR credit cards has enticed many consumers – myself included – to transfer a balance or make a purchase that would normally come from a checking account or a different credit card.
These cards can be a huge help in both the situations I mentioned, but part of the problem that consumers face a seemingly endless string of great deals from credit card companies.
When you're being bombarded by card offers, it's sometimes easier to take the first card you get rather than do the research to find out which offer is actually best for you.
Knowing how that feels by first-hand experience, we took it upon ourselves to review some of the most popular low APR offers we've seen this year and create our Best Low APR Credit Card of 2017 contest, in which we analyzed the following cards:
To do our analysis, we judged each of these cards by five different categories:
Intro APR length: How long are they offering 0% interest on purchases and balance transfers?
Balance transfer fee: What do they charge you for making a balance transfer?
Regular APR: What will your APR jump to when the intro period is over?
Penalty APR: What will your APR jump to if you make a late payment?
Late payment fee: How much do you have to pay if you make a late payment?
We'll rank each card according to these five categories. Based on that ranking, we'll assign points to each card: 1st place gets 6 points, 2nd place gets 5 points, 3rd place gets 4 points and so on.
We're also including bonus categories that will count for double points. Those bonus categories get double points because they're the most important for consumers looking for 0% APR cards: length of intro APR, balance transfer fee and regular APR. Annual fee would normally be a category, but none of the cards in our competition charge an annual fee. Here's the chart of results:
Along the way, we'll include the opinions and insights of fellow credit card experts as well as consumers who've used some of the cards we're ranking.
Also, to calculate how much a card's APR will cost you, we're going to assume you have a balance of $8,000, which is about half of the average credit card debt of someone who carries a balance.
Now, for the first category…
Intro APR Length Winner: Citi Simplicity
Every good thing comes to an end; it's just that the Citi Simplicity card's intro APR comes to an end after every other card in the competition, except for the Citi Diamond Preferred:
Citi Simplicity: 21 months
Citi Diamond: 21 months
Bank Americard: 18 months
Chase Slate: 15 months
BBVA Compass: 6 months
Barclaycard Ring: 0 months
We decided to do a tiebreaker between the two Citi cards. We chose the Simplicity because the Diamond Preferred has a penalty APR of up to 29.99%, so, if for some reason you forget to pay your bill during your intro period, your APR will go up to 29.99%. There's a chance that it could be lower than that, but it's not worth it to find out.
The BankAmericard and Chase Slate are second-tier cards in this category, while the BBVA Compass is in the bottom tier for its 6-month intro period. The Barclaycard Ring is in the last place for its lack of an intro APR, but it's not as bad of a deal as it seems and we'll tell you why later in this article.
Balance Transfer Fee Winner: Barclaycard Ring
Most credit cards will charge you a certain percent to transfer a balance, even if your APR is going to be 0%. So, for this category, we're going to use our $8,000 figure to tell you how much each fee will cost you:
Barclaycard Ring: No fee, $0
Chase Slate: No fee, $0
BankAmericard, Diamond & Simplicity: 3%, $240
BBVA Compass: 4%, $320 + 0–3.99% APR
As you can see, there are two types of cards in this category: those with a fee and those without a fee. We decided to rank the Barclaycard ahead of the Slate because its APR after the intro period is lower than the Slate's lowest APR (8.25% to 13.24%).
There's a long jam in third place, and the last spot on the list is occupied by the BBVA Compass, which not only charges the highest fee (4%) but they might also charge you an APR up to 3.99%.
To get an idea of how much that APR will cost you on an $8K balance, let's assume you get a middle-of-the-road 2% APR. Your interest payments will be $160 for the year. When you add that to the 4% fee, you're looking at shelling out $480 just to transfer a balance.
That might sound like a lot, but, the truth is, if you're carrying an $8,000 balance at 16% on your current card, you're paying $1,280 in interest over the course of one year. While the BBVA card certainly offers a better alternative, it is far from the best alternative.
Regular APR Winner: Barclaycard Ring
This category is more interesting than you probably think. You see, back in the '80s and early '90s, most credit cards had a fixed interest rate. That means there was only one interest rate you could get, unlike today's cards, which offer a range of percentages.
And, compared to today's cards, that interest rate was pretty high, says Ben Woolsey, a former credit industry employee and head of CreditCardForum.com.
"Back then you could offer intro rates of 9.9% because the go-to (normal) rates were so high," he said. "Those APR's were very effective in sucking up balances."
The same thing is happening now. Credit card companies are offering super-low intro APRs – 0%, basically – and people are transferring balances left and right. But here's the thing, Ben says; the standard APR 20 years ago was around 18%, so you were only jumping up about 9% when your intro rate ended.
Nowadays, your intro rate jumps up anywhere from 11% to 24%. We don't think about that side of it that much because we're drawn in by the low-APR periods.
And here's the real catch to all of this: the banks are betting that you won't pay off your balance by the end of your intro period. That's right; they're expecting you to have to pay interest on your balance, even if they have to wait 21 months to see it happen.
While banks don't release stats on how many people have a balance when their intro period ends, Ben says he wouldn't be surprised if it's a high number. Banks have to make money somehow.
"I think for 0% APR cards to continue to be a profitable endeavor for banks, my gut feeling is that a pretty significant portion of people don't pay off their balances in full."
And when you don't pay off your entire balance by the end of your intro-APR period, you will pay interest on the whole balance you transferred or purchased, whether you've paid some, most or nearly all of it.
Okay…still with me? Let's get the rankings for the best normal APR:
The Barclaycard Ring is the clear winner here. There's only one APR; not a range like other cards. If you're accepted for this card, you know exactly what you'll pay.
The BankAmericard took the second spot because its high-end APR is more than two percent lower than the BBVA Compass, and its low end is less than two percent higher.
The Citi Diamond Preferred finishes fourth, beating out its in-house cousin, the Simplicity and Chase's Slate by 1% on the low and high end.
My philosophy on these APRs is that banks, for the most part, want your money. The two Citi cards are the perfect illustration. The Simplicity won't charge you a penalty APR while the Diamond does, but the Simplicity's regular APR is 1% higher than the Diamond Preferred. Either way, Citi gets money out of you.
Penalty APR Winner: Slate, Simplicity, Ring & BBVA
This category was another example of cards either having a penalty or not having a penalty:
Slate, Simplicit, Ring & BBVA: None
Citi Diamond: Up to 29.99%, may apply indefinitely
BankAmericard: Up to 29.99%, will apply indefinitely
Four of the six cards had no penalty APR, while the Citi Diamond and BankAmericard had the dubious distinction of carrying a penalty interest rate.
We put the Citi Diamond ahead of the BankAmericard because its fine print says the penalty APR may apply forever, while a late payment will get you a permanent rate of up to 29.99% on the BankAmericard.
Late Payment Winner: Chase Slate & Citi Simplicity
In the previous category, only two of the six cards charged you a penalty APR. In this category, those numbers are flipped: four cards charge a late fee, two cards don't:
Chase Slate & Citi Simplicity: $0
Barclaycard Ring: Up to $26
BBVA Compass: Up to $27
Citi Diamond: Up to $35
BankAmericard: Up to $37
The Slate and Simplicity are tops in this category, and from there the late-payment fees increase bit by bit down to the last place. You'll notice that late fees include the wording "up to"; the cards we've seen charge you less for balances under $250, but any balance over that gets the full late fee.
Late payments are our last category, which means it's now time for us to choose our winner based on the scoring system we mentioned earlier.
Best Low-APR Credit Card of 2016: Barclaycard Ring
The results of this competition surprised us because the Ring and the Simplicity tied for the best Low-APR card, but the Barclaycard doesn't offer an introductory 0% APR for any length of time.
In that sense, it's not a traditional low-APR card that offers a long 0% intro period on purchases and balance transfers. On the other hand, the Citi Simplicity is the classic example of a traditional low-APR card – 21 months of 0% APR on purchases and balance transfers.
Yet both managed to get the same amount of points. Here are the final standings:
We decided to put the Barclaycard ahead of the Simplicity because it scored more points in the first three bonus categories, which are, in our opinion, the most important.
However, that small difference doesn't necessarily need to convince to avoid Simplicity. You might really need that 21-month intro period. And, of course, that 21-month intro period appeals to our instinct: nearly two years of no interest is better than nearly two years of 8.25% interest payments, right?
That logic is pretty strong, we'll admit. However, that logic assumes that you'll pay off your entire balance by the end of your intro period. Going back to what Ben Woolsey said, there's probably a large number of consumers who don't do that. Otherwise, banks wouldn't freely offer such long intro periods.
So, let's say you transfer $8,000 to your Simplicity card and you don't pay the entire transfer balance before your 21-month deadline. Your APR will be in the range of 13.24% to 23.24%, so we'll split the difference and say your APR is 18.24%.
An 18.24% APR on your $8,000 balance is $1,489 in interest you'll have to pay. Add in the 3% transfer fee and you're looking at a total of $1,729 in fees.
Now, if you take the Ring, which has an 8.25% APR and no transfer fees, you're looking at $660 in interest per year. Over the course of two years, you'll pay less than what you would with the Simplicity, assuming your balance isn't paid off by the end of the promo period.
So, while your instinct may say that the Simplicity offer is better, logic takes over once you take a look at the true cost of each card.
Aside from the top two cards on the list, the Chase Slate checked in at third place with a pretty decent 15-month intro period, no balance transfer fee and no penalty APR. From there, the BankAmericard and the Citi Diamond Preferred tied for fourth and the BBVA Compass card came in last.
If you have suggestions for a great low-APR card that we didn't mention here, let us know in the comment section.
Also, we know that the average American with credit cards has between three and four of them. There's a good chance that, somewhere down the line, you'll want to know which travel card, airline card and hotel card is best.
We've done research on some of the top cards in those genres and have chosen a Best of 2017 winner for each:
Cash Back or a Low Interest Credit Card, Which is Better?
If you're in the market for a credit card, chances are a special promotion may have left you with a difficult choice: take advantage of a low 0% introductory APR offer, or apply for a card offering generous cash back. Is it possible to find a credit card that offers both? Choosing between a low APR offer and cash rewards card takes time to evaluate your current situation and a little number crunching to calculate your potential savings.
Earn big‑time cash back that never expires.
Before you apply for a credit card, it's important to look at where you are currently spending the most. Analyze your spending habits to see where you have the opportunity to earn the best rewards whether it is cash back, points or miles. It's important to factor in how long you plan to use the card. If you will be making a large one-time purchase and aren't planning to use the card for more than a few years, a card with a 0% intro APR can lead to more short-term savings.
Understand cash back rewards cards.
Cash back credit cards allow you to earn rewards where you already spend. There are many different types of cash back rewards cards. Some credit cards offer a flat 1% back on all purchases and others may offer points, such as 1 point for every $1 spent. Some credit card rewards programs offer 3%-5% cash back in set categories like travel, shopping or entertainment. A cash back card is most advantageous if you pay your balance off every month or maintain a very low balance.
Low APR credit cards are best if you plan to carry a balance rather than pay off your bill in full each month. A low interest card helps you save money on finance charges over time. Always read the terms and conditions carefully. If you are applying for a card with a 0% intro APR, you need to know exactly how long the introductory rate will last and what the purchase APR will be once the zero percent APR expires. Are you carrying a large balance on another credit card? Look for a credit card that offers a 0% intro APR on balance transfers. Depending on the size of your balance, you may want to look for a look for a longer introductory period such as 15 to 18 months.
Getting the best rate isn't as simple as applying for a card with the lowest rate. After the zero percent introductory period, most low APR credit cards switch to a variable purchase rate, typically 10.99% – 22.99%. Only applicants with the best credit histories will qualify for the lowest interest rate. A general rule of thumb: the higher your credit score, the lower your interest rate will be.
Find out what other benefits and perks the credit card offers. Many credit cards offer sign up bonuses such as double miles or $100 cash back on qualifying purchases within 90 days of opening your account. Look for credit card rewards programs that allow you to redeem for cash, get statement credit, travel rewards or gift cards to your favorite restaurant or clothing store. With some credit cards you can even redeem your cash back or points for select online retailers like Amazon.com or iTunes ® . You may also earn double rewards shopping where you already spend through your credit card rewards mall. Several credit cards also feature built-in benefits such as travel assistance, travel insurance, extended product warranties, price protection or return guarantee on any purchases made using the card.
Earn big‑time cash back that never expires with Discover it ® .
You'll find a low interest card advantageous if you carry a monthly balance or if you are trying to pay off existing credit debt. If you are working to reduce your credit card debt, making a balance transfer to a low interest card can help you get out of debt faster because more of your monthly payments will go towards your outstanding balance. Make sure to factor in any balance transfer fees which can be as much as 3-5% of the total balance.
If you always pay your balance in full each month, then a cash back card may be your best option. When comparing offers, look for a credit card featuring the best combination of a low interest rate, no annual fee, rewards and services to help you earn more for every dollar you spend.
Legal Disclaimer: This site is for educational purposes and is not a substitute for professional advice. The material on this site is not intended to provide legal, investment, or financial advice and does not indicate the availability of any Discover product or service. It does not guarantee that Discover offers or endorses a product or service. For specific advice about your unique circumstances, you may wish to consult a qualified professional.
How to Request a Lower Interest Rate on a Credit Card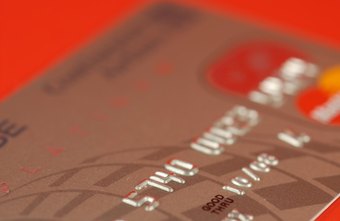 Call each of your credit card companies and ask for an interest rate reduction.
credit card image by jimcox40 from Fotolia.com
In recessionary times, many consumers are strapped for cash and having difficulty making ends meet. One way to save hundreds or even thousands of dollars every year is to secure a lower interest rate on the credit cards you hold. But you must take the initiative and call the credit card company.
1. Detail each card you own as to current interest rate and outstanding balances. List the highest to lowest interest rates. Include contact information for each card so it is handy when you make your telephone calls.
2. Research what other credit card offers are available. Look at cardweb.com to see which card companies are offering lower rates. Offers you have received in the mail may have lower rates for which you have been preapproved.
3. Assess how good a customer you have been. Card companies are reluctant to lower rates for customers who do not pay on time or do not pay the minimum balance each month. If you have been a good customer, your chances of having the interest rate reduced are greater.
4. Make a script before you make the phone call. If you are a good customer, the bank does not want to lose you. Here's a sample script from BCSalliance.com from its article "Credit Cards: Ask for a Lower Credit Card Interest Rate": I am requesting that you reduce my current interest rate of 16.9 percent to 8.9 percent so that it is in line with what is available in the current market. I feel this is a fair rate since at least three major credit card issuers are offering it to new customers like me who have an excellent credit rating."
5. Speak with a supervisor if necessary. If you do not get satisfaction from speaking with the customer representative, a supervisor may have more authority to lower your rate.
6. Consider switching cards. If you have offers from other card issuers, switch to one with a lower interest rate. Check the fine print on balance transfers from your high-interest card, and if the fees are reasonable, move your balance to the new card. Then consider canceling your other card.
How to lower your interest rate on a credit card
If you're carrying a balance, cutting your APR is the best way to save money on interest payments – or even shave several months off your projected pay-down timeline.
A $3,000 balance at a 17 percent APR for example, will cost you $472 in interest over 12 months. With an APR of 13 percent, that same timeline and balance will cost you $359.
"It all comes down to money," says Mike Sullivan, director of education at Take Charge America. "If you have a credit card that's costing you more money than another card would cost you, you either need to change the terms on your current card or get a different card."
So how do you go about convincing your issuer to lower your APR? We asked the experts to recommend some strategies.
While none of the tips below will guarantee victory, they'll maximize your chances.
Do your homework: When you make your request, the bank is going to look up your history – and if you're a good customer, you're in a stronger position to negotiate. So, before you call, look up how long you've been with your bank and your payment record, suggests Crystal Stemberger, owner and writer of the blog Budgeting in the Fun Stuff and author of the e-book "Managing Your Monthly Nut."
Another effective bargaining chip is knowing what your bank's competitors are willing to offer you – or consumers like you.
"I'd also see if I qualify for a competitor's card or even a competitor's 0 percent interest deal for signing up," Stemberger says. "Information is power."
If you're getting card offers in the mail, compare the rates you're being offered with that of your current card, Sullivan suggests. No offers? Check your credit scores and research online which interest rates you're qualified for. For example, if you find you have fair credit, research online for cards for fair credit and look at the range of APRs they offer.
"You want the best rate you're entitled to," Sullivan says. "That may not be the best possible rate."
Be direct: The bank representative doesn't want to waste time any more than you do. So be upfront with your request (a lower APR) and your reason (you think you can do better).

"For example," Sulivan says, "you might say, 'I just got an offer for a credit card that has an 11 percent APR. And I notice the card I have with you has a 15 percent APR. I would appreciate if you would match that 11 percent.'"

Providing a specific reason isn't just about talking big. The representative likely has to give their employer a reason for granting your request. Handing them one on a platter makes their job easier.

"They can't just say, 'I decided to give this person a break today,'" Sullivan says. "So give them a reason."
Be polite: Don't lead with rudeness — or with a threat to close your card.

"Sometimes there's some leeway the rep or supervisor has depending on how they feel about you," Sullivan says.
Be careful about playing the sympathy card: Many banks have hardship programs for those having trouble making payments due to a crisis. These programs may lower your interest rate for a certain period of time. But don't exaggerate a hardship just to lower your interest rate – because the other side of the hardship-program coin is shutting off access to your card.

"You better really need it," Sullivan says. "It's quite possible, when you do that, that they're going to cut off your credit. They certainly don't want you to take on more debt if you're having trouble paying off the debt you have."
Escalate if necessary: If your request is refused, or the representative doesn't offer you a big enough decrease, politely ask to speak with a supervisor.

"Supervisors almost always have more authority to give more concessions than the first person you talk to," Sullivan says.

Still getting "no" for an answer?

"Point out your positive history with the bank and let them know that you will be forced to cancel your card with them if this can't be worked out," Stemberger says. " You can ask to be transferred to their retention department if they don't do that automatically at that point."

If, even then, your bank won't work with you, it might be time to move on.

"If your credit is good enough that you should be able to get a better deal somewhere else, you do have the option of getting another card," Sullivan says.
Why not just go for a new card in the first place?
If you prefer to avoid conflict, applying for a new card with a better rate or trying to get a 0 percent balance transfer deal might seem more palatable than bargaining with your issuer.
But, asks Stemberger, "Is your fear of confrontation more important than your financial health?"
"If so, then find a better deal elsewhere and move on," she says. "But your options may be limited and your other financial and life priorities may be the motivation you need to ask for a better situation for yourself."
In fact, there are plenty of advantages to getting a better rate on a card you already have instead of applying for a new card.
For one thing, older, long-standing accounts have a positive effect on credit scores, while opening new accounts dings them temporarily. Convenience is another factor. Replacing a card means re-configuring any automatic payments you have tied to the old card, Sullivan says. Your card may also be part of a larger relationship you have with your bank that includes your mortgage, savings account and auto loan.
Need more encouragement? It's often in the bank's best interest to work with you.
"Banks really really like to keep customers," Sullivan says. "It costs a lot of money for a bank to attract a new customer. They all understand that you're far better off keeping the client you have."
Of course the best way to avoid wheedling with your bank about interest is to not carry a balance at all. No matter how low you can get your rate to go, not paying a dime in interest while earning rewards is the ideal way to use credit cards.
"The long-term goal should be to aim to never carry a balance, so APR's wouldn't matter," Stemberger says. "… It's better to hold power over your money than to be paying interest for using it.
6 steps to reducing your credit card interest rates
(From Bob: I was excited when Jay sent me this article about reducing credit card interest rates, because there are way too many Christians who are giving all their money to credit card companies instead of into the Kingdom! I wrote a similar article a while back as well – how to negotiate with credit card companies.)
Credit Card Debt can Destroy Your Wealth Potential
Have you ever heard the saying "I'm so poor, I can't even pay at­tention"? It is so true with credit cards. Most people do not pay atten­tion to the fine print. The biggest financial mistakes that I see on a day-to-day basis mainly deal with credit card issues. It is not so much the balance that is the problem, it is the interest. This is the biggest wealth-killer. If you have even a $10,000 balance at 19.99 percent, this is almost $2,000 a year in interest. That is $2,000 that could have been donated or invested. This adds up over time, especially when you are making only the minimum required payments.
You will make very little progress if you are just sending that min­imum payment each month. This is where the credit card companies make most of their profit. If you owe $10,000 and make the minimum payments, you will often pay two to three or more times the principal amount in interest. That's right, over the life of that debt, you'll pay $10,000 or $20,000 or more to service that debt. So a $10,000 purchase may in reality end up costing you $20,000 or $30,000. Credit card com­panies make money by killing you with late fees, high interest payments, and confusing small print. Don't be a victim of their game; get out of debt. You can't achieve true wealth carrying credit card debt.
Reduce the interest rates on those credit cards!
Get the Credit Card monkey off your back
In order to make headway in paying off your credit card debt, you need an aggressive course of action. This requires lowering your interest payments, paying off the smallest balances first, and paying more than the required monthly payments. In order to get the monkey off your back, you have to first be prepared to fight back. In this war for your wealth, pacifism leads to poverty.
You can lower your credit card interest by following a simple method:
Step 1: Find out your current interest rates on your credit cards.
Step 2: Shop around and find what competing cards are charging for interest.
Step 3: Call your credit card companies and ask to speak to a supervisor or manager. Use competitor rates to negotiate your rate down. Keep escalating your request up to the next manager if you do not get the answer you are looking for from the first manager you talk to. Be persistent. Don't back down.
Step 4: While you are at it, negotiate to have your late fees reversed. This is also negotiable. Be prepared to fight back.
Step 5: Set up your future payments to that company to be made au­tomatically. Either use a bill-payment company or have your monthly payments scheduled to automatically hit before their respective due dates.
Step 6: Continue making the largest monthly payment you can make—above the minimum payment.
The value of reducing your interest rates
Jane came to see me a few years ago. She didn't think she could ever get out of debt. She and I sat down and figured out that at her current pace, it would take her twenty-eight and a half years to pay off her debt. Her interest rates were between 19 percent and 27 percent. She followed the action plan listed above and negotiated her rates down to 7–12 per­cent. She paid off the smallest balances first and kept allocating money toward debt repayment.
Within three years, Jane had paid off all her balances. She saved more than twenty-five years of payments and nearly $100,000 in interest charges. She is now able to take the money she was paying the credit card companies and give more to her church and save more for her future. Jane got the credit card monkey off her back.